PRODUCING EXPERIENCES + CREATING CONVERSATIONS
I value the importance of storytelling as a tool for empowerment and placemaking - juxtaposing objects, experiences and ideas. Throughout my career I have partnered with and worked within various institutions and organizations to create programming + new initiatives of engagement that explore what happens when people get together to share, delve into the unknown, and nurture new ways of thinking.
Having curated and produced over one hundred events, initiatives, public discussions and programs, I continue to seek new collaborators and spaces to instigate, engage, catalyze and energize the intersections of culture, art, politics, technology, performance and literature. As the nation faces issues of identity, gender and equality, the need to explore these narratives within museums, literature, the cultural communities will provide context and leadership of thought. The fundamental gift we leave each other will be our stories. It is vitally important examining our collective positions in the cultural landscape and having these critical conversations that expand and embrace.
SUBCULTURAL NEW YORK | FROM GRAFFITTI ROCK TO THE DOWNTOWN ART SCENE | December 2017
In 2016, the Jerome Robbins Collection at the New York Public Library (NYPL) for the Performing Arts acquired its first hip-hop archive, the private collection of iconic filmmaker, writer, and cultural theorist Michael Holman. From downtown collaborations with Jean-Michel Basquiat and the experimental music group Gray to the creation of the very first hip hop television show, Graffitti Rock, Holman recounted his personal history of the New York Art world, capturing the cultural explosion of art intersecting with life and his influence on hip-hop culture. NYPL Assistant Curator Tanisha Jones led Holman in a conversation focused on the role of cultural archives and libraries as stewards of world culture exhibiting revolutionary voice, vision and style to inspire future generations.
REPAIR AND THE WEDDING CAKE HOUSE | June 2019
In conjunction with the RISD Museum's Costume and Textiles Repair and Design Futures Fall 2018 - Spring 2019 exhibition, writer and wallpaper enthusiast Taylor Polites moderated a conversation with Xander Marro and Pippi Zornoza of the Dirt Palace Arts Collective as they discussed the renovation of Providence's iconic 1867 Wedding Cake House into an exhibition, programming and artist residency space for the future. Repair and Design Futures featured textiles "telling stories on a human scale," ranging from techniques on repairing textiles to how the act of repair can transcend objects and mends communities. Investigating the language of textiles and the cultural aesthetics of mending throughout the centuries, this program connected the notion of repair and restoration for the 21st century.
Presented at the RISD Museum of Art for THE FOLD | PVD
EXPRESSIONS OF FREEDOM | October 2017
Dr. Nancy Bercaw, lead curator of the Smithsonian's National Museum of African American History and Culture in Washington, DC explored Rhode Island's role in telling the story of global slavery in the centerpiece exhibition "Slavery and Freedom". Presented in partnership with the Rhode Island Historical Society (RIHS), beginning with 15th century transatlantic slave trade on through the Emancipation Proclamation, Dr. Bercaw discussed the participation and role of the RIHS in the creation of this exhibit. Through the preservation of artifacts, ephemera, objects and stories from both slaves and slave traders, the economic and political legacies of slavery is contextualized in new ways for all Americans and their future generations.
DESIGNING THE 9/11 MEMORIAL MUSEUM | April 2018
Tom Hennes, principal and founder of the global exhibition design firm Thinc Design, is considered one of the most sought-after exhibition designers in the world having designed a range of museums, visitor centers, zoos, aquaria, art installations and cultural attractions. Hennes spoke about New York's 9/11 Memorial Museum and the challenges of how to tell complex stories of tragedy, bravery and the resilience of a nation. Hennes talk highlighted his career and belief that powerful exhibits can bring communities together, inspire change, encourage people to see their world differently and transform lives.
APPRAISED | AN EVENING WITH STUART WHITEHURST | September 2017
Stuart Whitehurst, former appraiser at Skinner of Boston and PBS's Antiques Roadshow, lifts the curtain behind what it's like to be an appraiser, what motivates private collectors and how they build their expertise. Perhaps driven by pleasure and curiosity, a collector's life evolves into a dialogue of scholarship and stewardship with their collection, including conservation and preservation. A generalist appraiser, with extensive knowledge of rare books, manuscripts, maps, furniture and fine art ranging from the 17th through the 20th centuries, Stuart shared the insider's view of appraisal and explored the business of art, antiques, the passion for collecting with lively tales from the auction houses to the flea market and everything in between.
CONVERSATIONS ON INCARCERATIONS WITH FILMMAKERS | April 2017
Sons and Daughters of the Incarcerated is a feature documentary that explores parental incarceration through the eyes of three boys. Following their interweaving trajectories through boyhoods marked by the criminal justice system and told directly through the child's perspective, the film unveils the challenges of growing up and what it means to become a man in America. Documentary filmmakers Rebecca Stern and Denali Tiller joined Deputy Superintendent of the Rhode Island Training School Peter Slom in conversation about the prison system's effect on the incarcerated and their children amongst clips of the film. This program became the first in a yearly-dedicated program highlighting social justice issues.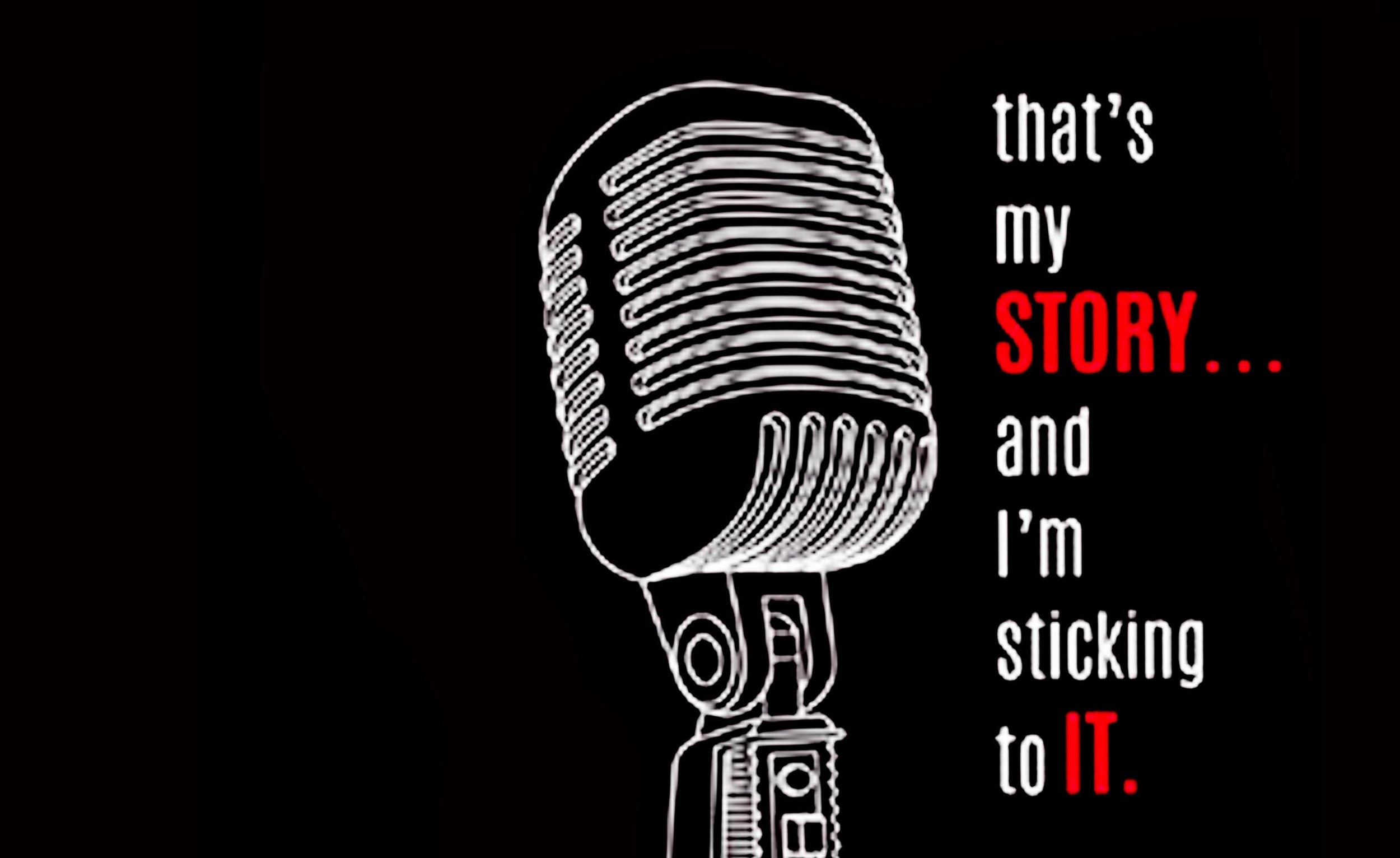 THAT'S MY STORY… AND I'M STICKING TO IT | March 2018
The process of storytelling is not only vital for a community's identity, but it can heal, empower and inform us as individuals. Presented at the Providence Athenæum in partnership with the Rhode Island Public Radio, co-hosts RIPR's John Bender and former Artistic Director of Frequency Writers, Rosalynde Vas Dias, moderated a unique evening of communal writing and live storytelling. Using prompts to get creativity flowing, audience members were invited to write for 30 minutes and then share their 2-4 minute stories behind the microphone. A transformative night that was part-micro memoir, part-Moth-style storytelling. The diversity in writing styles, perspectives, and experiences offered a platform to highlight the craftsmanship of story and inspire people to share their stories.
THE FOLD | PVD Curator + Producer
Co-concieved in 2017, this citywide speaker 'pop-up' series highlights the makers, thinkers and entrepreneurs throughout Rhode Island's design, theater, politics, literature, arts and cultural heritage communities. Created to foster new conversations that highlight new spaces and broaden dialogue within Providence.
Inspired from the origami folding technique: To transform a flat plane; when folded, two planes become parallel, we present a diversity of speaker's across the cultural landscape producing events throughout Providence, RI.

THE CONTEMPORARIES Membership Initiative DESIGNER + PRODUCER
In 2014, while serving on the Board of Directors at The Providence Athenæum, I was asked by the Director of Development to assist in conceiving + producing an initiative intended to diversify the membership in age and background, encourage participation and event attendance. Events included pop-up jazz nights, cocktail receptions, monthly pub quizzes, behind-the-scenes events at museums, libraries and theaters, and the creation of the Contemporaries Reading Group: curated selections of fiction and nonfiction, crossing cultures and continents, intended to broaden and encourage dialogue on social awareness, identity, history, and politics.
In creating the identity and logo for the new initiative, I combined the raven from Edgar Allan Poe with inspiration found in photographs featuring 1920-30s Hollywood stars reading books off-screen between filming scenes. The four bookmark designs (below) became a contemporary marketing tool for the organization before its 2016 rebranding.